Our Captain, Hailey Rogers, has been named as a local Community Hero. We are extremely proud of her, though her dedication to Washington County is something we have seen for decades. Congratulations, Hailey and thank you for your selfless service and devotion.
With the sudden downpours to which we're prone at this time of year, and in preparation for storms in the next few months, this is a great time to get educated and prepare for, if a flood disaster should strike. Check out the links below FloodSmart Community Resources Red Cross Disaster Safety Checklist How to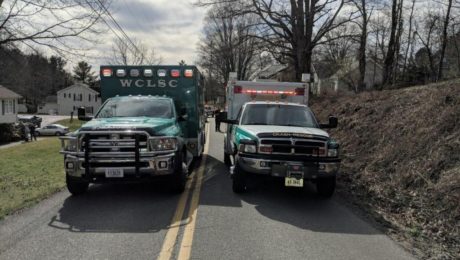 Today at 1405 Washington County Life Saving Crew was dispatched to a utility truck that advised they flipped over at the intersection of Stanley St & Walden Rd. Ambulance 54 and Rescue 51 responded and arrived on the scene to find a single box truck on its side with the driver out of the vehicle.